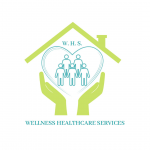 Wellness Healthcare Services
Our mission is to provide a holistic approach to create a positive and enduring impact on the health and well-being of our clients.
What is Cognitive Behavioural Therapy?
Cognitive Behavioural Therapy is considered the gold standard of psychotherapy. CBT is a talking therapy that can help you manage your problems by changing the way you feel, think and act. The therapy aims to find practical ways to help you deal with problems in a more positive way by breaking them down into smaller parts.
Here at Wellnesss Healthcare Services, Durham Manor offers an accesible CBT program. We specialize in post-pandemic recovery, anxiety, and depression and accept referrals from other healthcare professionals. However, you do not need a referral to use our services.